Getting to Alicante
By plane:
 Alicante International Airport (ALC) is located 8 miles from the venue. It is connected to many international airports. All the information on fligths, airport services, etc. may be found at the Alicante Airport website.
 Alicante International Airport is one of the most important airports in Spain, with direct flights to 19 domestic destinations, around 70 international destinations to a total of 20 different countries. Alicante airport offers direct flights to Madrid, Barcelona, Asturias, Bilbao, Fuerteventura, Gran Canaria, Ibiza, Lanzarote, Leon, Menorca, Salamanca, Palma de Mallorca, Santander, Santiago de Compostela, Seville, Tenerife Sur, Vigo, Valladolid and Zaragoza. It also offers direct flights to international cities such as Berlin, Cologne, Frankfurt, Brussels, Copenhagen, Helsinki, Paris, Amsterdam, Dublin, Reykjavik, Oslo, Birmingham, Bristol, Edinburgh, London, Manchester, Moscow, Stockholm, Geneva, Cracow, Gdansk, Wroclaw and Oran among others. 
The airport can be accessed along the A-7 motorway and the N-332 dual carriageway, with the average journey time of around 20 minutes to and from the venue (about 30 minutes during rush hour).
Getting from the Airport
Taxi: The taxi rank is located opposite the airport's Arrival Hall. Approximate price from the airport to the venue is 20-25€.  www.radiotaxielche.com.
Airport Bus – Alicante public transportation, bus number c-6. Bus stops are located opposite the Arrivals and Departures halls. Timetable: every 20 minutes from 6:00am to 11.40pm. Ticket price: 2,75€.
Rental car: Car rental desks from 8 companies are available at Alicante airport. Opening hours from 7:00 to 24:00 h approx.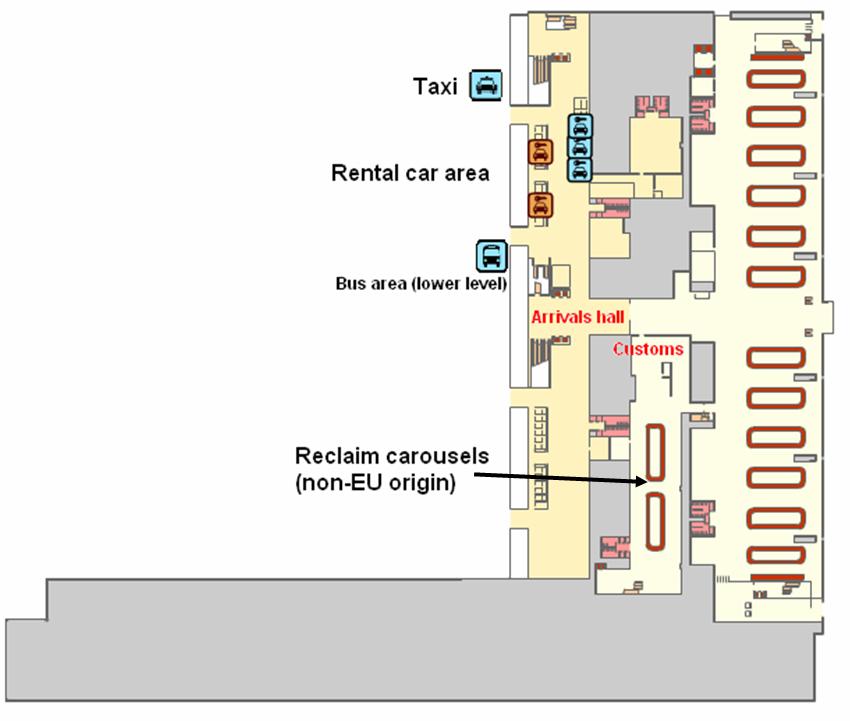 By train:
Alicante may be also easily reached by train from Madrid (7 trains/day; duration: 3 h 20 min) and Barcelona (8 trains/day; duration: 4 h 45 min). Information on schedules, prices, etc., may be found at the Spanish national railway service website. Alicante main train station is located less than 1 mile away of the venue. There is a taxi rank at the train station.